By S. Osborn:
If you feel overwhelmed and suicidal, consider how taking your life would hurt people who love you. Instead, communicate with them.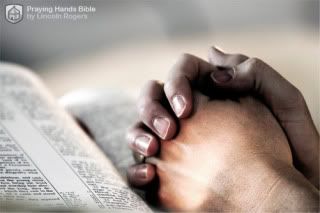 Because my son was suicidal at one point when he was in high school, my heart goes out to other mothers who have experienced a suicidal teen. Fortunately my story has a happy ending, so I hope those who experience suicidal thoughts will read this story, see the effect that act would have on those left behind, and will reconsider.
I watched my eldest son race down the stairs, shoving his younger brother out of the way. He had a wild look in his eyes that scared me. I had never seen him behave like that before. As he brushed past me on the way to the front door, I saw a buck knife in his hand. By the time I reached the door, he had jumped in my car and was driving away.
My other son and I stared at each other for a moment, then he turned and walked slowly back up the stairs. Moments later, he cried, "Mom, you'd better come look at this."
I ran up the stairs and grabbed the paper he held out to me. It read, "I can't go on any longer. Please forgive me."
Sinking down on my eldest son's bed, I began to cry, with my other boy's arms around me.
"I had no idea he was depressed. Did you?"
"No, Mom. I know his girlfriend broke up with him, but that's happened before."
I added, "And you made the varsity water polo team, and he didn't. That had to be hard for him." He was the only one on varsity. His older brother was still playing on junior varsity.
We joined hands and prayed, "Lord, please bring him safely home to us." Throughout the next few hours, I prayed that prayer over and over. I felt so stressed I couldn't get beyond that one sentence.
My husband was on a business trip, so I called the hotel where he said he was staying. The clerk said no one was registered by that name. We were struggling in our marriage, so I wasn't surprised my husband wasn't where he said he would be. The tension in our home had been hard on the boys, too. I realized that, but didn't know what to do about it.
I sat at my dining room table, praying and staring off into space. Finally, about four in the morning, the front door opened, and in walked my firstborn, head down, knife at his side.
He put the knife on the table and said, "I couldn't do it, Mom. I couldn't take my own life. God wouldn't let me."
I stood up and wrapped my arms around him. I silently prayed, Thank you, Lord.
My husband and I divorced shortly thereafter. I never did figure out where he was that terrible night, but somehow my son had found out his father was cheating on me. So for over a year he carried around that burden, as well as the problems he had at school.
We talked for several hours that scary morning, and it helped us both to realize how important communication is in a family. After that, when my son was struggling with an issue, he would come to me and we would talk. Today, 28 years later, we still share that closeness.
My prayer is that if you are struggling with issues and feeling suicidal that you will find someone to talk to, perhaps a family member, a friend, a teacher, or a pastor. Or you can call the National Suicide Prevention Lifeline at 1-800-273-TALK (8255), a free, 24-hour hotline available to anyone in suicidal crisis or emotional distress. Your call will be routed to the nearest crisis center to you.
You can also dial the following National Suicide Prevention Hotline numbers operated by the Substance Abuse and Mental Health Services Administration of the Department of Health and Human Services:
1-800-SUICIDE (1-800-784-2433)
1-888-SUICIDE (1-888-784-2433)
1-877-SUICIDA (1-877-784-2432) (Spanish).
This story was taken from Too Soon to Say Goodbye: Healing and Hope for Suicide Victims and Survivors and used with permission by New Hope Publishers.